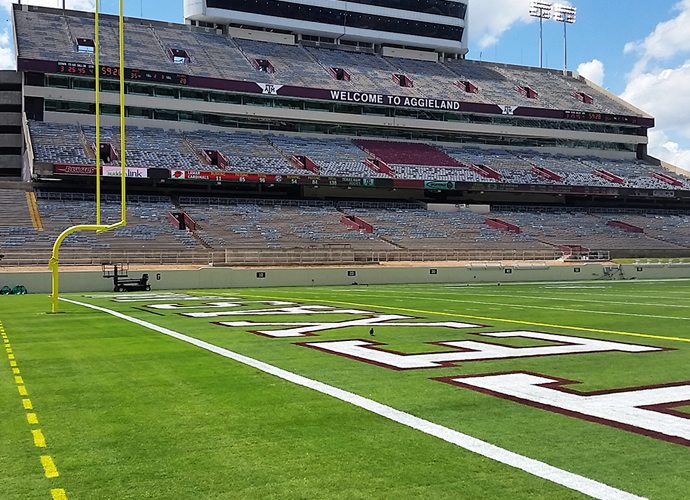 On college campuses across the country, December marks the end of the fall semester and the end of another season of college football. At Texas A&M University, December also means the end of another successful season of Aggie football, and the second season in the newly renovated Kyle Field.
The renovation of Kyle Field, completed in time for the 2015 football season, was one of the largest and most complex redevelopment projects in the history of collegiate athletics and IES was the project's civil engineer. The renovation schedule carefully considered football season by organizing the construction in two distinct phases. The total construction only took two years to complete. This was a challenging project, but by working closely with the architect and the contractor, IES designed workable solutions to the various issues that arose throughout the construction process. Some of our scope included managing the installation of all underground utilities. Over 90 percent of the existing infrastructure was replaced and additional capacities to each of the systems were provided. IES redesigned the entire drainage system in and around the stadium to accommodate the new construction. IES also lowered the playing field by almost 7 feet!
Kyle Field, "home of the 12th man", originated in 1904 and was developed into a complete stadium in 1927. With this latest renovation, the stadium now holds a capacity of 102,512, is the largest football stadium in the Southeastern Conference (SEC) and the fourth largest in the nation. It is no surprise that Kyle Field is now regarded as one of the most intimidating venues to play in – with  a high winning percentage (70.7%) on their home field.