IES Continues Successful Collaboration with UT System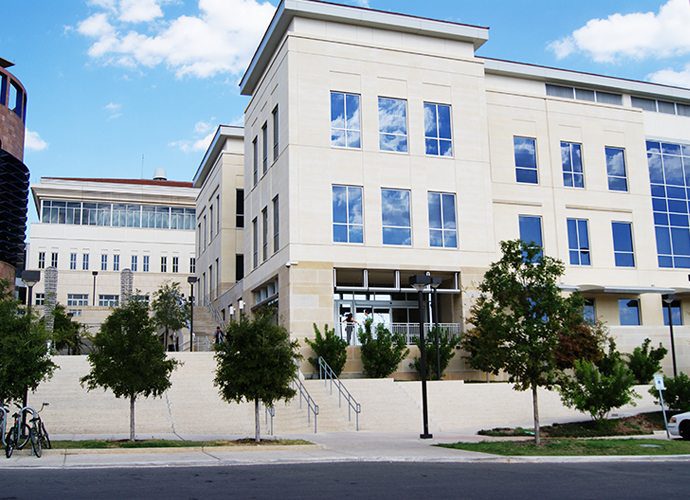 Our team at IES is proud to have commenced work with two great architectural firms, Alamo Architects and Treanor HL, for the new Engineering & Science Building on The University of Texas at San Antonio campus. We will be providing structural engineering services for this new building, which will help fulfill UTSA's vision of providing state-of-the-art facilities for STEM education and research.
This new four-story, 145,000 SF building, comprised of classrooms, faculty offices, along with science and engineering research and instructional labs, represents the continuation of a long and successful record of collaboration between IES and The University of Texas System. In the course of more than 14 years, we have been honored to provide structural and/or civil engineering services on more than 168 projects for the UT System, including 50 projects on the UTSA campus and 60 projects on the campus of the UT Health Science Center at San Antonio. Our structural and civil engineering project managers have an intimate knowledge of every UT campus across Texas, allowing us to provide great insight as to how to best service their diverse and complex projects.
As an engineering firm with a broad portfolio of diverse work for institutions of higher education, we are especially proud of being part of a STEM facility project like this one. We profoundly believe in the importance of educating future generations of engineering and science leaders and innovators, and we are committed to working with great institutions to create facilities that will allow students throughout Texas and the country to learn, grow and make a contribution in the realm of STEM.